Do you wear shoes inside your house? Do you think wearing slippers while at home is odd? Do you prefer wearing socks over slippers? 
If you do, then we are here to present you with a few reasons why wearing slippers in your home is so much more comfortable and hygienic than wearing shoes or socks.
First of all, there are slippers available that provide arch support, warmth, and comfort - all at once. This is why wearing slippers will make your feet more relaxed after a long day at work. Moreover, walking around your home in your shoes or socks can be very uncomfortable especially during the cold and rainy season. Instead, your feet will be so much more relaxed, comfortable, and warm wearing slippers.
Slippers will keep your house clean. The soles of the shoes you wear outside are filthy and full of bacteria. Why would you want all these bacteria in your home? 
If you are someone who struggles with sweaty feet, then it can be a little challenging to find a solid pair of slippers. Wool felt, the material our slippers are made of, is breathable and will prevent your feet from sweating.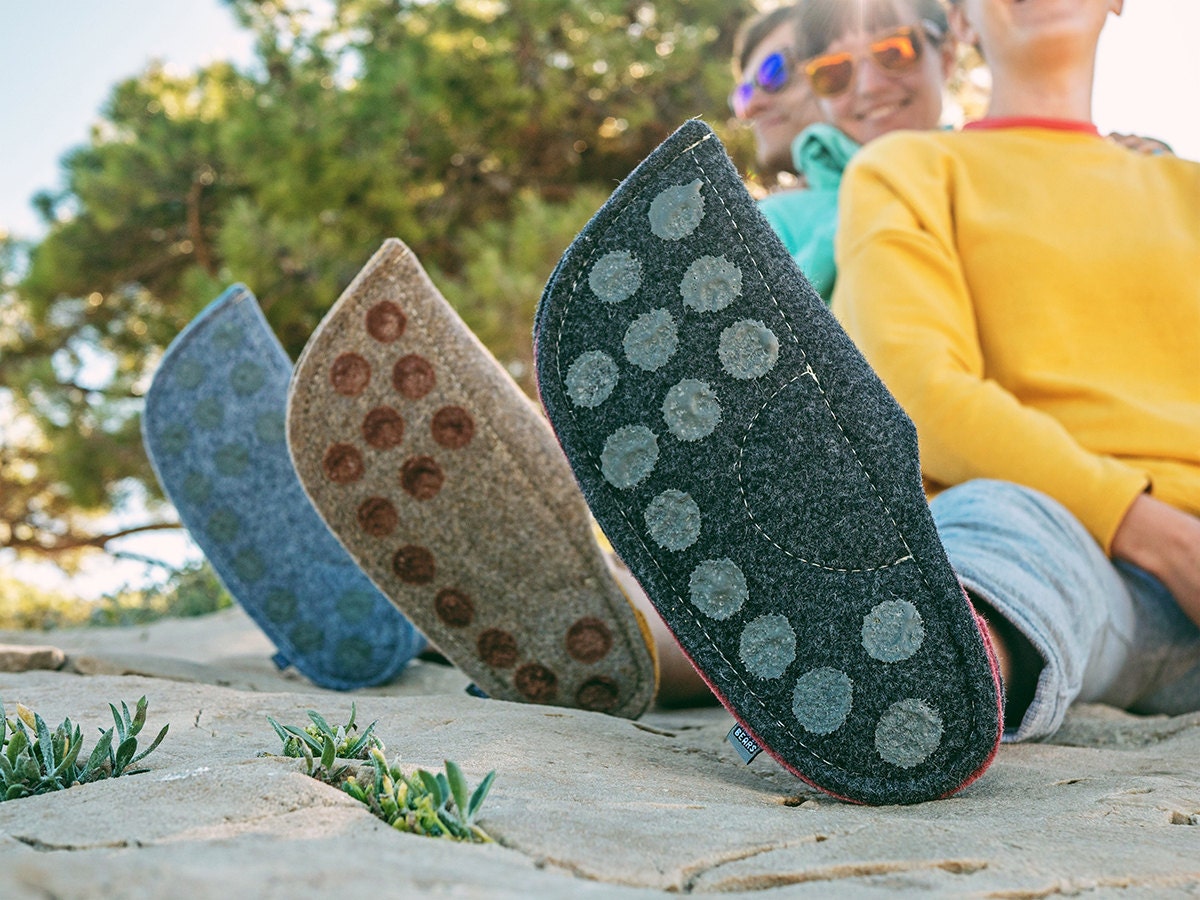 Also, slippers will keep you safe. Safe? Yes, safe. Especially if you wear socks to walk around the house. Non-slip soles will reduce the chance of slipping when you have to run to the toilet. Additionally, socks can wear out pretty quickly if you wear them around the house. Unless you own a socks company, give your wallet a break and wear slippers instead of socks when you are inside.
So, what are you waiting for? Get yourself a pair of comfy slippers.
You can also sign up for our newsletter! We share exciting news and updates about our products, our exclusive offers, and DIY ideas. And the best part: you get 10% OFF your next purchase!